AAU Teams
Premiere Orange County Basketball Club Team
Mercadel Basketball is a Premier AAU Club Basketball Program based in South Orange County CA. We provide a competitive atmosphere for boys and girls 2nd grade to 8th grade who are looking to take there game to a higher level.
Learn From Professional Coaches
Players IQ & Game Skills improvement
Very Intense Practices
Game Experience
Confidence Building
Player Coach enter action
Communication
Skill Development
6 to 8 games per month
Family Atmosphere
2022 Practice Schedule & Payment Plan
Practice Schedule
2nd – 4th Boys
Tuesday
6:30 PM to 8:00 PM
RSM Honda
4th – 6th Boys
Monday and Wednesday
6:30 PM – 7:30 PM
RSM Honda
7th – 8th Boys
Monday and Wednesday
7:30 PM – 8:30 PM
RSM Honda
Thursday Night Lights
2nd – 4th Grade
5:30 PM – 6:10 PM
5th – 6th Grade
6:15 PM – 7:00 PM
7th – 8th Grade
7:05 PM – 8:00 PM
2022 Payment Plan
Skills Clinic
$200/month = This includes (3) 1 hour skills trainings + Thursday Night Lights Games
$50 one time registration fee + reversible academy gear
Club Team Players
Includes all "Skills Clinic" offerings + 2 practices per week + a minimum of 2 weekend tournaments per month.
One-Time Uniform Fee - $195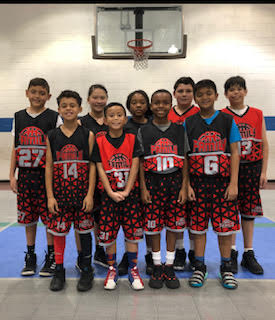 All of these players have been working very hard over the last 3 months to improve on and off the court. These players are dedicated and it shows on the court. They have won their last 3 tournaments.